Chris Myers* has worked at Next for 13 years. Here, he explains the pressure of working over the festive period.
 I used to love Christmas but now, instead of being the most wonderful time of the year, it's the most miserable. Instead of being about family it's about sales.
Working at Next over the Christmas period is stressful and depressing. I'm working so many hours that I can't spend any quality time with family and friends.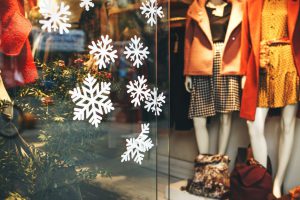 Some years on Christmas Day I've been too tired to visit family because of working on Christmas Eve. Even if I'd felt up to it, I would have been miserable thinking about the stress of working on Boxing Day.
I would be happy to work either Christmas Eve or Boxing Day, and the same with New Year's Eve or New Year's Day but at our store you don't get a choice.
There have even been times where I've had to sign a form saying we won't take any sick time off over the Christmas period which I find hard to digest because you can't predict when you will get ill.
I don't drive so, with no public transport running on bank holidays, I can end up spending more money on taxis than I'm earning from my shift.
If I can't get taxi my father has had to take me to work at six in morning, so his Christmas is ruined too because he isn't able to drink and indulge the night before.
With all this stress, you'd think Next would see that store workers deserve at least equal pay, but they continue to pay us less than warehouse staff which in my eyes is simply not fair.
*Name has been changed to protect the worker's identity
Working over the festive period can be stressful, even more so for supermarket store workers. This is one of the reasons store workers deserve equal pay. Click here for more information on the Next equal pay claim and how you can join.
Posted on