Morrisons has been in the spotlight since June when a bidding war between private equity bidders, Clayton, Dubilier & Rice (CD&R) and Fortress became public. Now that CD&R has come out victorious, Emma Satyamurti explains what the sale of Morrisons means for your claim.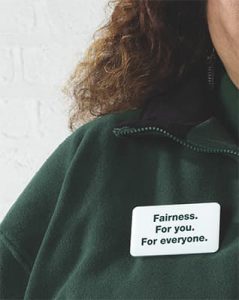 The sale of Morrisons has caused a lot of uncertainty, but after months of speculation, shareholders in the supermarket have given the all-clear for the £7.1bn takeover by CD&R to go ahead.
Clearly Morrisons is a lucrative business. The battle for ownership was one of the most high-profile fights for a British company in recent years, attracting bidders because of its profitability and a real estate portfolio of nearly 500 stores.
The takeover ends more than half a century on the public market for the grocer, in what is the country's biggest buyout in more than a decade.
CD&R is set to take control by the beginning of the Christmas period. While the private equity firm is based in the US, the supermarket has promised it will remain headquartered in Bradford.
The deal also marks the return to supermarkets of Terry Leahy, former chief executive officer of Tesco.
The sale marks a period of change, but one thing that will remain the same is Leigh Day's commitment to getting shop floor workers equal pay.
While the sale does not directly impact the Equal Pay Now campaign, it does demonstrate the value of Morrisons.
For a company to be doing so well, there must be a hard-working team driving its success.
Morrisons employees are the backbone of the business, so it makes sense that CD&R should invest in them, just as they have invested in the supermarket.
It's our hope that the new owners will also recognise the worth of the shop floor workers in their stores.
In our mind, a supermarket is nothing without the people who work hard every day to ensure it runs smoothly and are the public face of the company.
We hope that the new owners feel the same and bring an end to the equal pay dispute by paying shop floor workers what they are worth.
Posted on