'How can it be right that we're not paid the same?': Sam Green* worked at Morrisons store in South Wales for almost 10 years. Here, he talks about what it's like to be part of the Morrisons Equal Pay Now campaign.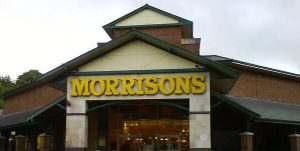 I joined the claim after speaking to a friend who had been part of the campaign when he worked at a different supermarket. I asked him if being part of the claim would affect my job and he said 'no, it's totally fine' and that's what gave me the reassurance that joining the claim wouldn't negatively impact me at work.
As far as I'm aware none of my managers knew I was part of the claim, if they were it didn't affect my day-to-day work.
The reason I wanted to join the claim was because, to me, it seemed unfair that shop floor workers were paid differently to distribution staff when we have to deal with the customers who are actually putting the money in the tills.
We're expected to upsell, follow protocols on how to speak to customers and use keywords given to us by head office. Dealing with customers takes a certain kind of skill and people in the distribution centres don't have to do any of that.
Yes, they have to lift boxes, stack shelves and get everything organised but, when we weren't busy on checkout, we had to do the same thing. We're doing the same work as them plus our own roles and yet we're paid less.
For the last three or four years that I was at Morrisons I was a team leader and the expectations that title came with went far beyond what was reasonable. Other team leaders and I were doing the work of store manager without the pay or recognition. We had no choice; it was either do the work or look for another job.
Being part of the claim while I was working at Morrisons made me more aware of the injustice of the difference in pay. If we're doing the same work as distribution workers plus extra how can it be right that we're not paid the same as them if not more?
*Name has been changed to protect his identity
Click here to find more information on the Morrisons Equal Pay Now campaign and how you can join.
Posted on