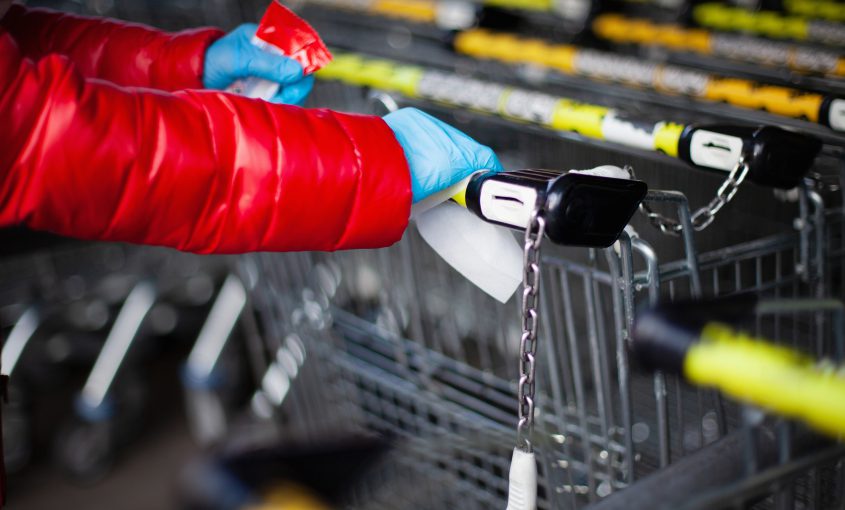 With lockdown measures in place for a month, the general public has come to appreciate the efforts of supermarket staff working on the frontline during this health crisis. Here, Chris Benson, a partner in the employment team, explains how Coronavirus has highlighted the importance of equal pay for shopworkers.
It's taken a pandemic for supermarket workers to be fully recognised as key workers, but finally the general public is starting to say what Leigh Day has been saying all along – shop workers deserve to be paid fairly.
Retail staff working in supermarkets have always had a demanding job, but in the current climate it's not only physically but mentally and emotionally exhausting as the difficulties of the job are heightened.
As demand has increased, supermarket workers have been praised for their dedication. The government thanked "all those working tirelessly in our supermarkets to make sure the public can continue to access essential goods".
But recognition isn't all they need. What they need most is equal pay.
Each day as shop workers make their journey to work, they are putting themselves at an increased risk to keep everyone else's fridges and cupboards stocked.
Yet they are paid less than their colleagues in warehouses and distribution centres.
They find themselves on one of the frontlines in the fight against coronavirus, but still, the difference in hourly pay for a shop floor worker and those in a distribution centre can range from £1.50 to £3 an hour, which could mean a disparity in pay of many thousands of pounds over a year.
Equal Pay Now is challenging this unequal situation for the women and men working long hours in stores and helping the rest of us to keep some sense of normality in these uncertain times.
But there are tens of thousands of other shop floor employees who Leigh Day is not yet supporting and who'd we urge to join our Equal Pay Now campaign.
People who, on top of their usual work, have spent the last month dealing with customers stockpiling, explaining newly imposed limits on certain items, and apologising when the store has run out of hand sanitiser.
Equal Pay for Supermarket Workers
It shouldn't have taken a pandemic for Britain to recognise the value of supermarket workers, but now that attitudes are taking a welcome turn, it's time they are paid a wage that reflects the hard work they do.
We believe the claim that store and warehouse workers do jobs of equal value for the supermarkets is a strong and winnable one.
This is why we won't stop championing equal pay. After all, it's no more than they deserve.
For more information about the claims visit our FAQs.
Posted on