50 years since the Equal Pay Act came into force,  equal pay is sadly still an ongoing problem in the workplace.
Recent success in Equal Pay Claims
In January 2020 presenter Samira Ahmed won her sex discrimination equal pay claim against the BBC. Ahmed claimed she was underpaid by £700,000 for her role in hosting Newswatch compared with Jeremy Vine's salary for hosting Points of View. The Employment Tribunal ruled that both presenters were carrying out equal work, dismissing the BBC's argument that Jeremy Vine should be paid more for presenting a higher-profile show.
Samira Ahmed's case shows, when people stand up for the value of their work, equal pay can be achieved .
Sainsbury's Equal Pay Claim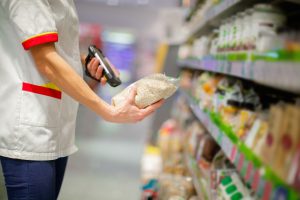 Hourly paid colleagues working in Sainsbury's stores who are predominantly female are paid less than their predominantly male counterparts working in distribution centres.
Some may think the pay difference is justified by a difference in the nature of the jobs; for example, there may be a perception that workers in distribution centres have to do a lot of heavy lifting. Shop floor workers, however, also do heavy lifting, and unlike their distribution centre colleagues, they must combine this with the many aspects of customer service in a retail environment; demonstrating a range of skills, as well as physical stamina.
We believe that the work undertaken by colleagues in the stores is undervalued and that the pay difference is unjustified.
Leigh Day is a law firm which specialises in equal pay claims and employment discrimination. We represent almost 3,000 store workers in an equal pay claim against Sainsbury's and over 40,000 in other supermarket cases. Please note that both hourly paid men and women in stores are eligible to bring an equal pay claim.
Want more information?
Posted on