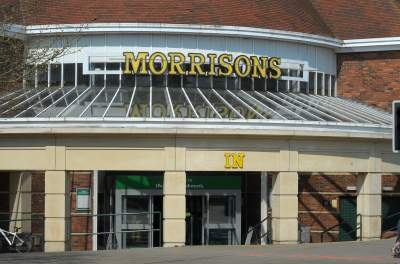 When I first heard about the claim, I thought it was unfair that warehouse distribution centre workers at Morrisons were being paid more than supermarket store workers.
People skills are undervalued
All store workers have to deal with customers directly. For example, checkout workers deal with the customers just before they leave the shop and shop floor staff deal with them as they are doing their shopping. As a store worker, you have to know about the products, where they are located in the store and whether items are in stock. Customers, like all of us, have good days and bad days – and working in the store often involves dealing with people who are unhappy about something, usually when an item is out of stock or hard for them to find. It's not easy.
I think dealing with people is an undervalued skill, it is often emotionally demanding and is not always appreciated.
Distribution centre workers might do more physically demanding work, although I am not convinced about that, but they don't deal with customers – we have different demands placed on us – just because a skill is not physical should not mean it is less valuable or less important.
Store workers lift too!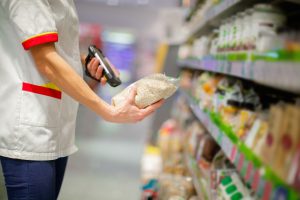 Also, it is wrong to assume that just because you are a shop floor worker, you never have to do any heavy lifting. Of course we do, how else would the stock get onto the shelves? And I remember before scanners were introduced at checkouts in our store, when you worked on checkout you had to lift heavy objects while sitting in a confined space – that made lifting even harder. So it's wrong to think store workers don't lift things.
Life as a Morrisons store worker
I worked for Morrisons for almost 10 years and we had to be flexible – we were trained to work in different areas of the store so we could provide cover if needed. Over time I became multi-skilled and gave more value to the company, but my hourly rate never changed to reflect this – it only changed when Morrisons changed the rate for everyone. Plus we sometimes had to work evening shifts on short notice. I never got extra pay for working on public holidays or Sundays.
We are not asking to be paid more than others, but want our skills to be recognised and to be paid fairly.
Why I joined the Equal Pay Claim
I think apart from the compensation I hope to win from the claim, which would make it easier to pay my monthly bills, just knowing that our work has been valued as equal will be great. We know it in our hearts, but having a Tribunal say it is important. It's nice to feel that you're equal to other workers in the same company, and it's not a nice feeling when you don't feel this is the case.
For people who have worked at Morrisons for years, there is up to 6 years back pay they might have missed out on, which joining the Morrisons Equal Pay Claim might help you get. I feel that how supermarket roles are viewed should change and people should get back what they are owed.
My experience with Leigh Day
I have always found my contact with Leigh Day to be pleasant. They are always available and ready to go above and beyond to answer my questions either by phone calls or emails.
I met two girls, who are solicitors, from Leigh Day and found them to be very helpful and easy to talk to. It was nice of them to come from London to meet me and others in Paignton. Nothing seems too much for them.
_ _
Want to find out more about us or the Morrisons equal pay claim? Check out our FAQs or feel free to call us on 0203 7800 410 or email us at morrisonsequalpay@leighday.co.uk – we would love to help you.
Blog written by Ms Janette Nolan, former Morrisons Employee in Paignton
Posted on