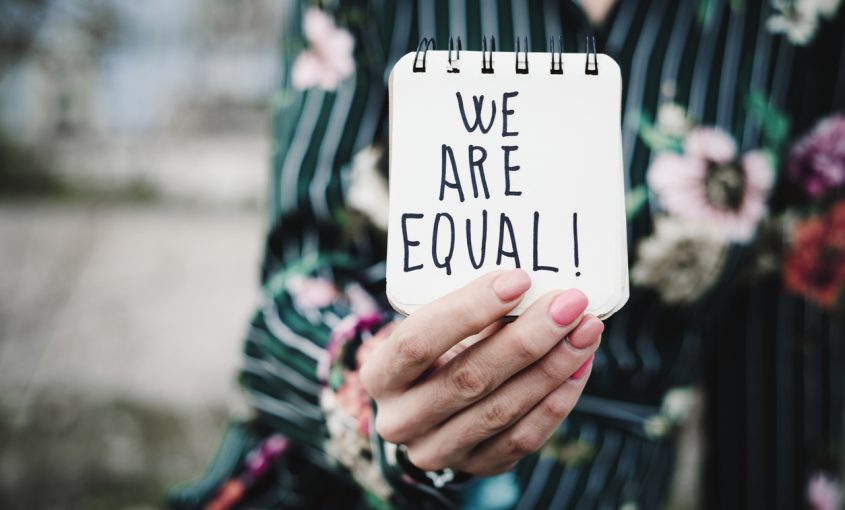 Thursday 14th November 2019 marked Equal Pay Day. Or, more accurately, Unequal Pay Day, as this is the date from which women effectively work for free as a result of the gender pay gap in the UK. Almost a month in the period of working for free and the holiday spending season, we wanted to look at what women are missing out on.
What is the gender pay gap?
The gender pay gap refers to the difference in pay between men and women, which the most recent statistics from the ONS show a mean gap of 13.1% for full-time workers and 16.2% for part-time workers.
But, isn't it illegal to pay men and women differently?
The short answer is yes! Paying someone less because of their gender is a form of discrimination and is illegal. However, it can be very difficult to prove that a difference in salary is due to gender, and even more difficult to challenge it.
Even in 2019, there are numerous barriers to equal pay, including:
poor provision for family leave;
secrecy and non-disclosure of company salaries;
a lack of regulation and effective methods of challenging employers; and
outdated views of what constitutes 'male' or 'female' work.
So, how can we challenge the gap, and what can be achieved by bringing a claim?
Equal Pay Claims
The Equality Act says that an employer must pay employees the same for 'equal work' unless they have a good reason not to do so, which is not based on gender or any other 'protected characteristic' (such as disability, race or religion).
Equal work is work that is similar; or of equal value. This means that it is of equal value in terms of the demands such as the effort required, skills needed, and the decisions that must be made.
Leigh Day are currently bringing over 41,000 claims on behalf of supermarket store workers on the basis that they carry out work that is of equal value to those who work in the warehouses and distribution centres.
The claims are heard in the Employment Tribunal, who, with the assistance of an Independent Expert assess the two jobs and will give each a score. If the score for the claimant's job is the same, or higher than their comparator, the claim is successful.
Does an Equal Pay Claim really work?
Absolutely! Equal Pay Claims have the potential to make huge changes, one of the first examples is the Ford sewing machinists whose actions in 1968 resulted in the Equal Pay Act 1970 being introduced and inspired the film "Made in Dagenham".
In 2018 Carrie Gracie received a payout and an apology from the BBC after challenging her salary as China editor, which was £135,000, in comparison with North American editor Jon Sopel's £200 – 250,000 salary.
And in 2019, Samira Ahmed has bought an Equal Pay Claim against the BBC, comparing her payment of £465 per episode for Newswatch, with Jeremy Vine's £3,000 for Points of View.
These are just a snapshot of some of the most famous cases, but the reality is a successful Equal Pay Claim can have an enormous effect, whether you are paid £9, or £900 an hour.
What could I gain from an Equal Pay Claim?
If your claim is successful, you can claim back pay for the difference between your salary, and the salary of your comparator. You may also be entitled to interest.
In the Leigh Day supermarket Equal Pay Claims, the claim is based on the difference in hourly rate between store workers and distribution centre workers. Clients can claim up to 6 years back pay from the date we submit the claim to the Employment Tribunal and for our hours worked until the claim is resolved, or you end your employment. See our calculation for more information on what a successful claim could achieve.
Challenge the pay gap secrecy
Another barrier to equal pay is the culture of pay secrecy in the UK, and that employees are so often unaware of what their colleagues earn. The Fawcett Society has published research which shows that 60% of women in workplaces across the UK don't know what their male colleagues are paid or believe that they are paid less than men doing the same job.
The Fawcett Society has launched a petition for the #RightToKnow, addressed to the Incoming Prime Minister demanding that the law be changed to allow women who suspect that they are earning less than male colleagues to ask their employer to supply this crucial salary information.
Talk to your friends, colleagues and family members about equal pay, and if you are eligible to join our supermarket Equal Pay Claim (or know someone who is) feel free to visit our Equal Pay Now website for more information.
Blog written by Claire Powell, member of the Sainsbury's Equal Pay Team
Posted on