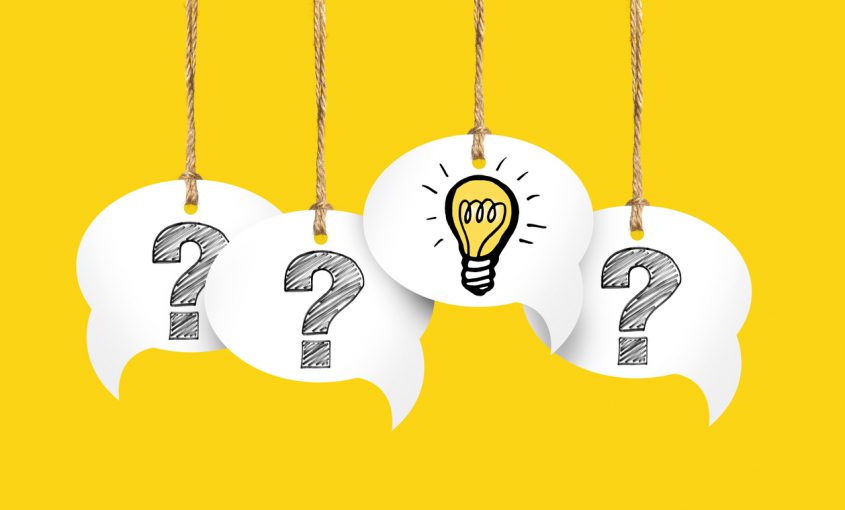 We've broken down your questions about joining the Morrisons equal pay claim.
If you work on the shop floor in a Morrisons supermarket, we understand what hard and skilful work that is. Some of us here at Leigh Day have worked in supermarkets ourselves so know this from first hand. Whether you are unloading or stacking stock from pallets, dealing with customer queries and complaints, or working on the checkouts, your day is busy and demanding.
Anyone who has ever shopped in a supermarket knows what a big difference friendly and helpful staff make to the shopping experience, along with clean, well-organised aisles, and efficient service. Morrisons too knows how important these things are to the success of the business; their latest annual report says:
"A key measure of turnaround progress is customer satisfaction in areas such as checkout queues, availability, and friendliness of colleagues. This measure has shown consistent improvement and is up by 20% pts in four years"[1] (page 8).
Good customer service and shop floors are the result of the daily effort and dedication of store colleagues like you.
At Leigh Day we believe strongly that this work should be properly counted and respected. So, no doubt, do Morrisons, at least on paper. But what we see in practice is that in all the big supermarkets, store roles are consistently paid less than jobs in the distribution centres. We think that this is wrong and that when you break down and compare the different elements of the roles, the store jobs are just as skilful and demanding as the jobs in distribution.
1. Store workers should not miss out
So why should you miss out just because you work in a store rather than a warehouse? We don't think you should.  Money is precious and every pound in your pocket makes a difference, especially if you have a family to support. We know from our clients that the reduction in the service award, which we understand only affects Morrisons' store workers, has added to store colleagues feeling let down.
But it's not just about money. It's also about the recognition that skills which are sometimes seen as 'softer', like dealing with people and providing a good customer experience, are just as important and worthy of respect as more physical work.
This is why Leigh Day is bringing claims for fair and equal pay on behalf of store workers at Morrisons, Sainsbury's, Co-op, Asda and Tesco. There are already over 42,000 stores workers who have joined the claims.
We would like you to come on board so that you can obtain improved pay, plus up to 6 years' back pay, if we win the case. We think you are entitled to this. So far the courts have been on our side in the ASDA case which is further along, and we are optimistic that the cases will succeed.
But we also understand that you may have concerns or worries about joining the claim against Morrisons. We'd like to tackle these head-on:
2. Is it a scam?
No. Leigh Day is a well-known law firm which has been leading the way in equal pay litigation for many years and has had successful outcomes. You can read more about our work on the firm's Employment department section of our website.
3. Will I be punished at work if I join the claim?
This is a natural worry to have. However, there are strict laws to protect employees from being treated badly because they have brought a claim, and employers are well aware of this. There is also the added protection that you would be only one of a large number of claimants in the same claim.
4. Will I have to pay any legal fees?
We are bringing the claims on a no win no fee basis. Meaning that except in exceptional circumstances (we are happy to explain what these are), you will only pay us a fixed percentage of your compensation if you win, and nothing if you lose.
5. Do I need to join the claim to benefit?
Yes. To claim back pay for past underpayment you would need to be part of the claim.
We'd like to give the final word to two of our Morrisons clients. This is what they say about joining the claim:
"It's good what you're doing. From my experience in working in the Holloway branch the majority of women are doing unappreciated, heavy work which should be paid equally to those in the distribution centres." (Ms JB from London, former Morrisons employee for 18 years)

"There is so much required from us in these jobs, we should be treated and paid equally compared to distribution workers."  (Paul from Dorset)
Blog written by Emma Satyamurti, lead Solicitor on the Morrisons Equal Pay Team
If you have worked in a Morrisons store in England or Scotland in the last 6 years and was paid an hourly wage, you are eligible to join the Morrisons Equal Pay Claim. Click here to join 
Posted on