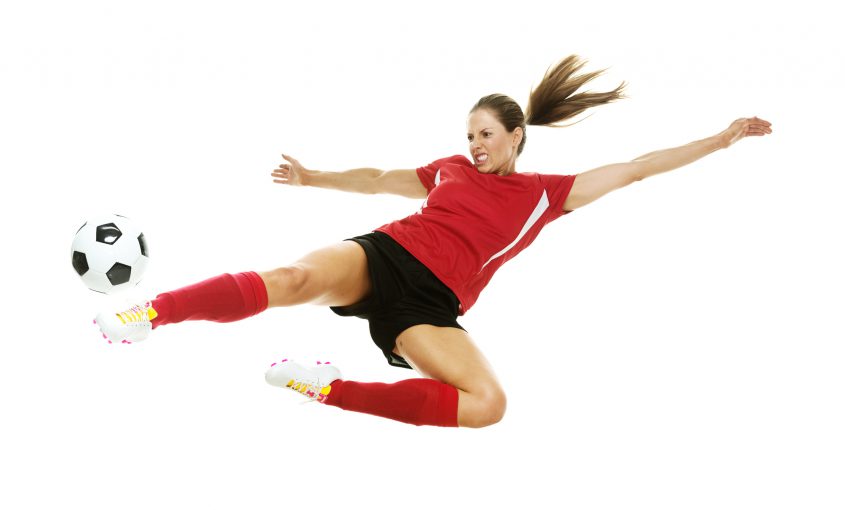 This summer the world has been captivated by the (Women's) world cup. England captain Steph Houghton led her team to the semi-finals, and they brought a whole nation along with them.
The Lionesses showcased skill and passion on the pitch and will surely inspire future players. Viewing figures worldwide were estimated to be around 1 billion, with 28.1 million viewers coming from England.
It will come as no surprise, however, that equal play on the pitch does not result in equal pay for men and women.
An Uneven Paying Field
While global viewing figures were at a high and the matches were exhilarating, the issue of equal pay in sport has rightly been highlighted by some of the tournament's biggest stars.
In 2015, FIFA increased the prize money for the women's world cup to $30 million dollars, this is still 10 times less than the $315 million-dollar prize money for men. Additionally, the gap in prize money widened with FIFA increasing the men's prize money by a further $40 million.
Toni Duggan, the former Barcelona striker, believes that the issue goes beyond individual salary and affects the overall working environment, female players also suffer from poorer pitches, worse facilities and often gain less press coverage.
Voices calling for equal pay in football are growing, and chants of 'equal pay' rang out loudly in Sunday's final. Celebrities, including Snoop Dog, are using social media to call out the bias in pay for the US women's team.
More Wins and Revenue but Less Pay?
The US women national team filed a lawsuit in March against US Soccer alleging 'institutionalised gender discrimination'. Female players earn $30,000 less than male players and less bonus for the world cup. From 2016 to 2018, US women's games generated $900,000 more revenue than the men.
While there are complex legal issues within equal pay, policies and procedures that place women at a financial disadvantage continue to go unchecked, despite both men and women performing work of equal value.
The Countries Leading the Way
We are seeing changes that signal the beginning of a promising era for equal pay in women's football. New Zealand and Norway agreed to pay men and women the same (including prize money) for representing the national team.
The Dutch Football Association recently agreed to new payment terms, to match male counterparts between 2021 and 2023.
More organisations and companies, however, need to follow suit before we see real progress.
How to Bring About True Change?
Over the past few years there has been a louder call from both women and men for equal pay. Unequal pay and the gender pay gap, however, is still a widespread issue across all sectors in society. Change, unfortunately, will not happen overnight.
After the USA won their third world cup, midfielder Allie Long said, "I encourage women all over [the world] to believe they are equal and that they deserve equal pay" and "we want more people to believe females deserve equal pay".
Team captain Megan Rapinoe said, 'equal pay talks must move on'. In the face of women's football growing popularity, it is increasingly difficult to argue otherwise.
True change will come from a combination of more legal challenges, protests and raising of awareness of equal pay in women's football.
Blog written by Shiraz Jamma, member of the Morrisons Equal Pay Team
Posted on