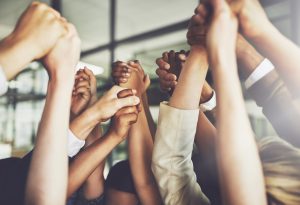 We're pleased to see that first pay-outs have been made to Glasgow City Council workers following the Council's court defeat in August 2017.
The claims came after 8,000 GMB and Unison members took strike action in October 2018. The strike was in response to a pay and benefits system introduced by Glasgow City Council which led to predominantly female roles, such as catering or cleaning, earning up to £3 an hour less than those in male-dominated jobs, such as rubbish collection.
Since the agreement was signed in January 2019, the claimant numbers have risen to around 16,000.
Leigh Day's equal pay success
Leigh Day has significant experience in dealing with these types of public sector equal pay claims. In October 2012 we won a landmark victory against Birmingham City Council for thousands of women.
We are now leading the call for equal pay in the private sector. Over 41,000 supermarket workers from the "big four" supermarkets: Asda, Sainsbury's, Tesco and Morrisons are bringing a claim with Leigh Day for equal pay.
Visiting Glasgow and Bellshill
Leigh Day's Morrisons Equal Pay Team is happy to announce that they will be holding two drop-in sessions in Glasgow and Bellshill due to increased demand for the claim. If you wish to book a time slot ahead of time, however, please check out our Facebook events page:
See you there!
Want some more information? To learn more and see whether you are eligible to join the claim, visit our dedicated Equal Pay Now website.
You can contact our Morrisons Equal pay team on 0203 780 0410 or email MorrisonsEqualPay@leighday.co.uk.
Blog written by Patrick O'Donovan, member of the Tesco Equal Pay Team
Posted on